The African Union(AU) and the Coalition on Media and Education for Development Africa Forum (CAFOR) today signed a Memorandum of Understanding (MOU) to cooperate to enhance the integration of global and continental policy agendas (the Sustainable Development Goals (SDGs), the Science, Technology and Innovations Strategy for Africa (STISA 2024), the Continental Education Strategy for Africa (CESA 16-25), and the Continental Strategy for Technical and Vocational Education and training (TVET Continental Strategy) into country-level developmental and sectoral strategies for Africa's development.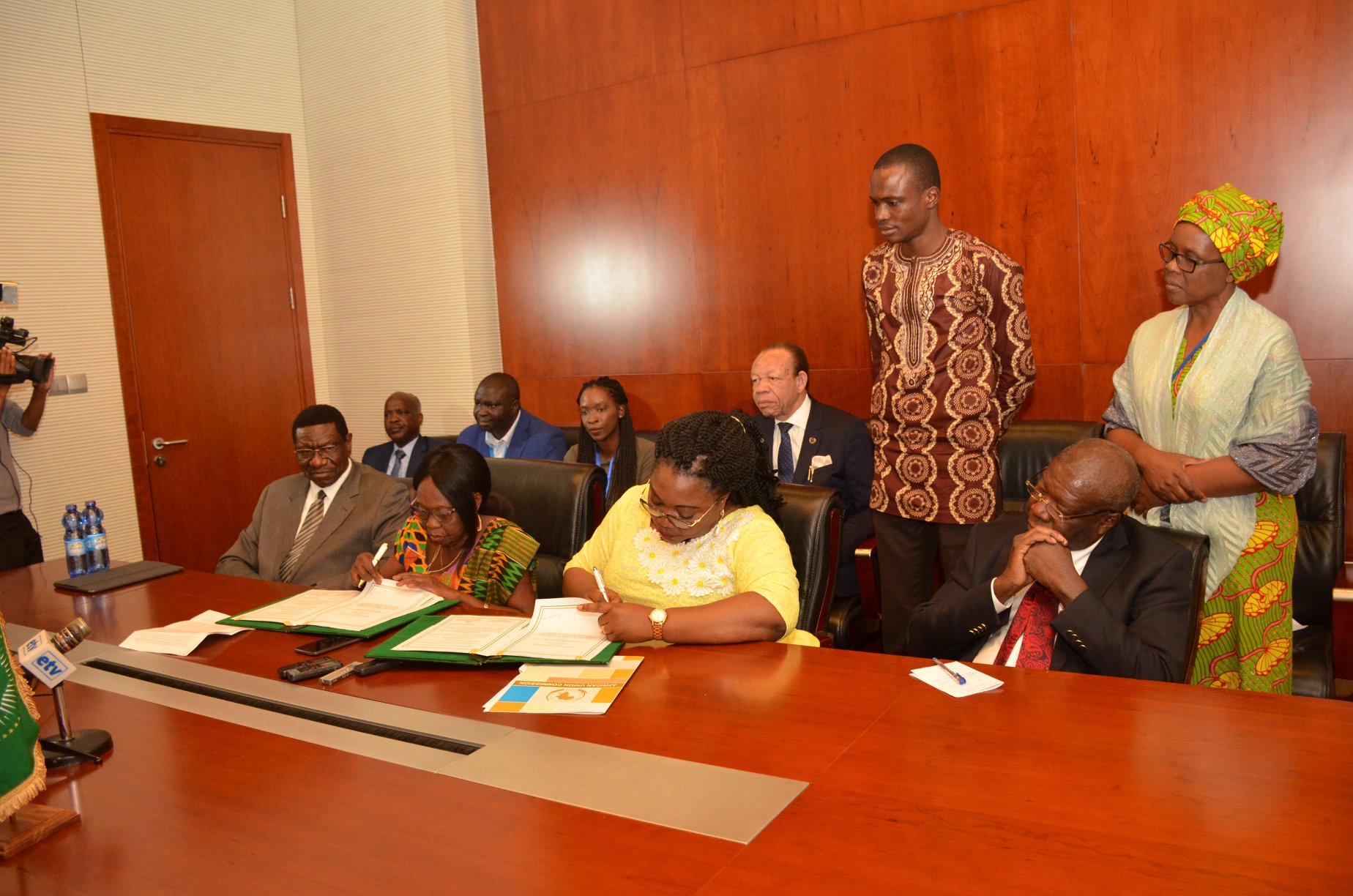 The ceremony was presided over by the Deputy Chairperson of the African Union Commission, Mr. Kwesi Quartey, and the Commissioner for Human Resources, Science, and Technology, Prof. Sarah Anyang Agbor and the Chairperson of CAFOR, Prof. Kate Adoo-Adeku.
The occasion was graced by the attendance of Ambassadors accredited to the African Union and to Ethiopia, UN Representatives, members of CAFOR based in Ethiopia, CAFOR's Executive Director, staff members of AUC departments and other prominent personalities from the AU Commission.