The Coronavirus is bringing the World to a standstill. Although it is happening now in peacetime, it all looks like we are already in a third world war as we witness significant disruptions around the globe. Practically all local and international meetings are under suspense worldwide, and many nations have declared a state of emergency. The World seems to be going through some transformation that may result in the new world order. We already see the tragic human consequences of this pandemic with several hundreds of people dying daily from different corners of the planet.
More than 7,000 people have died in Italy, doubling the numbers who died in China, where this virus is supposed to have originated. It is spreading very rapidly in all continents around the World, with the World Health Organization declaring it a global pandemic. In Africa, the virus has spread to several countries within a few weeks. Countries across the continent are striving to limit widespread infections: identifying, isolating and treating patients; restricting movement, heightening surveillance and stepping up health precautions. COVID-19 has raised health concerns and the risk of broader restrictions on the movement of people, goods and services. We are also witnessing falls in business and consumer confidence and slowing production.
According to the Organization for Economic Cooperation and Development (OECD), nations should use flexible working to maintain employment. Governments should enforce momentary tax and budgetary measures to bolster the impact in sectors most affected by the downturn. These include travel and tourism, and the automobile and electronic industries. Also, in the most affected countries, adequate liquidity needs to be provided to allow banks to help companies with cash-flow problems while containment measures remain in force. The OECD adds that as the epidemic spreads widely, the G20 economies should lead an internationally coordinated framework for health care support, combined with a coordinated fiscal and monetary stimulus to rebuild confidence.
The G20 leaders held a video conference to discuss the impact of this crisis. They expressed their commitment to restoring confidence, preserving financial stability and reviving growth. At the end of the 90 minutes video conference, the leaders came out with a statement in which they said as follows:" We are injecting over US$5 trillion into the global economy, as part of targeted fiscal policy, economic measures, and guarantee schemes to counteract the social, economic and financial impacts of the pandemic."
Compared to other continents, the number of cases in Africa is not as high yet. However, the numbers keep rising, and at the time of writing, the Africa Centres for Diseases Control and Prevention (Africa CDC) at the African Union Headquarters in Addis Ababa reported that there were now 43 countries in Africa with 2,746 confirmed cases of Coronavirus. Also, 16 of these countries have so far reported 72 deaths. Africa CDC also disclosed that some 210 people infected with the COVID-19 have recovered across 14 countries. African countries are now imposing a range of prevention and containment measures against the spread of the pandemic. According to the latest data from WHO, the breakdown remains fluid as countries confirm cases as and when. We know that the whole of Africa has rising experiences with a sizeable number of states holding out.
The sale of raw materials still drives many African countries economies. These countries face a threat, due to their weaker exports returns linked to a stronger US dollar since most investors would be seeking a haven for their money, as commodity prices rise when the global economy slows down. Commodity exporters will, therefore, become particularly vulnerable. The OECD warned that the virus presents the most significant danger to the global economy since the 2008 financial crisis. As the virus spreads widely in Africa, no one knows how vital the economic damage caused by this little-researched Coronavirus would be. Sales are falling dramatically, and African exporters fear the consequences of the COVID-19 outbreak. With practically all borders in Africa closing now, there would be a severe curtailment of all movements of goods and peoples with grave ramifications for economies that are already in serious turmoil.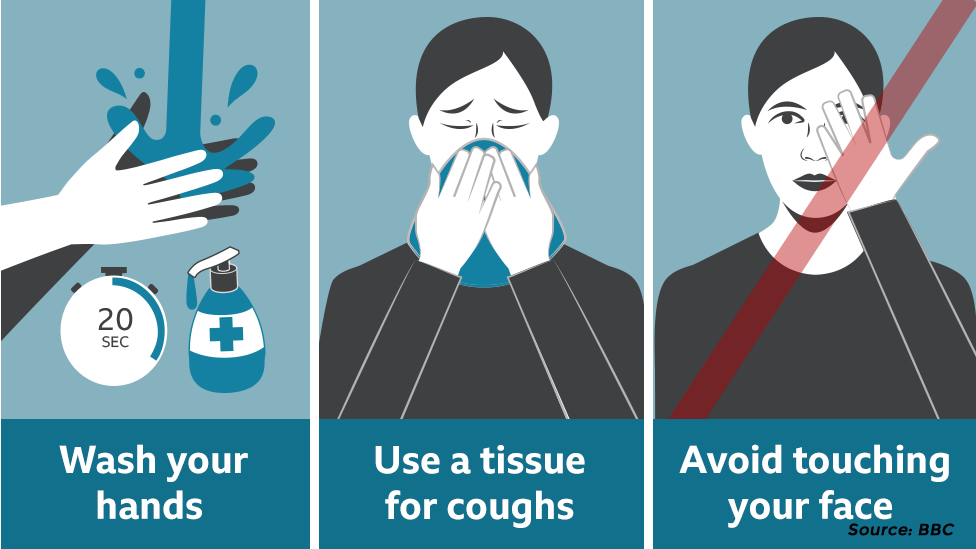 We already have overstretched healthcare systems with limited resources and financing in many African countries. Hospitals access, and especially intensive care units, are almost always inferior when compared to the developed nations. In essence, less than half of Africa's population has access to modern health facilities, according to some studies. Some countries also face extra burdens as they battle other endemic diseases such as malaria, cholera, yellow fever, measles, HIV/AIDS, tuberculosis and Ebola, recent natural catastrophes, or coping with large-scale refugee influxes. Therefore COVID-19 could affect the incidence and treatment of other diseases in some African countries, which may also result in the complete paralysis of their health care systems, and severe economic problems. Massive financial resources would have to be pumped into healthcare rapidly. Also, measures taken to contain the virus's spread, such as travel restrictions, business closures, quarantines, would very soon severely affect people's incomes. However, there is a consensus that developing countries and those in Africa must receive whatever assistance is needed to contain the disease.
Over the past two months, there have been considerable unofficial online deliberations, with misinformation across social media networks alleging the virus was a biological weapon, and that millions were already infected. We also heard that African genetics are resistant to this infection. There is also talk that the Gates Foundation predicted this outbreak. Also, the virus does not harm young people but would kill older adults. These have all been entirely false. Similar rumours have impeded Ebola responses, and misleading information and conspiracy theories have become a global health challenge.
When we share information about the Coronavirus, we must be very mindful of the kind of statistics we are transmitting. Africa: Guide – How to Vet Information During a Pandemic encourages us to take the following steps:
Pause, and then ask: Does this content make me scared or angry? Think about why anyone might want to create and share such information.
Find out who created the information. Be very careful if there is no source.
Compare the information you want to share against information from trusted and official sources.
In 2014, two people died during the Ebola outbreak after falling victim to a "cruel hoax". They reportedly drank too much salt water after a viral message falsely claimed it could prevent or cure the disease. Almost six years later, it's easy to see why we should be extra careful when sharing information during the global outbreak of COVID-19. According to WHO, some people have died in the last few days after taking overdoses of chloroquine as rumours were flying around that chloroquine can cure the COVID-19 disease.
Another relevant issue for us here is the role of security forces in responding to an outbreak, such as this kind of health crises. If not appropriately handled security forces can curtail the willingness of civilians to seek help. Therefore, security forces must be deployed judiciously and under the guidance of health providers. The rule of law must be the norm always. They may even be contributing to the further spread of the virus in some cases if they fail in observing the rule of law and due processes.
The Africa CDC has an Emergency Operations Center. It is obtaining test kits, preparing laboratory facilities, and working with member states to support infection prevention and control and with airlines on traveller screening.
Information is always a valuable currency for public health. Forewarned countries would always have a better chance to decrease transmission through clear public communications and education for health practitioners. There are standard recommendations to prevent the spread of respiratory viruses. These include washing hands with soap and water and covering one's mouth and nose when coughing and sneezing. The strengthening of laboratory and institutional capacity in Africa would accrue gains that would go beyond the diagnostics for this virus and would help African countries respond to future emerging diseases. It is also possible that chains of other coronavirus transmissions may emerge in Africa. Therefore, the efforts by WHO, Africa CDC, and others to proactively respond to the current crisis are quite significant. This outbreak also demonstrates the need to improve health security worldwide in line with achieving the goals of the international Global Health Security Agenda.
With the closure of schools and other learning institutions around the globe, it is now clear that COVID-19 would keep a large proportion of students from attending school in the coming weeks and months. As of now, nearly 800 million children and students have been forced out of schools and universities in a total of 105 countries, with 85 governments closing schools nationwide and 15 others imposing localized school closures, according to UNESCO. A vast majority of those – 670 million – are between preschool age and 18 years old. Those numbers are only likely to rise soon.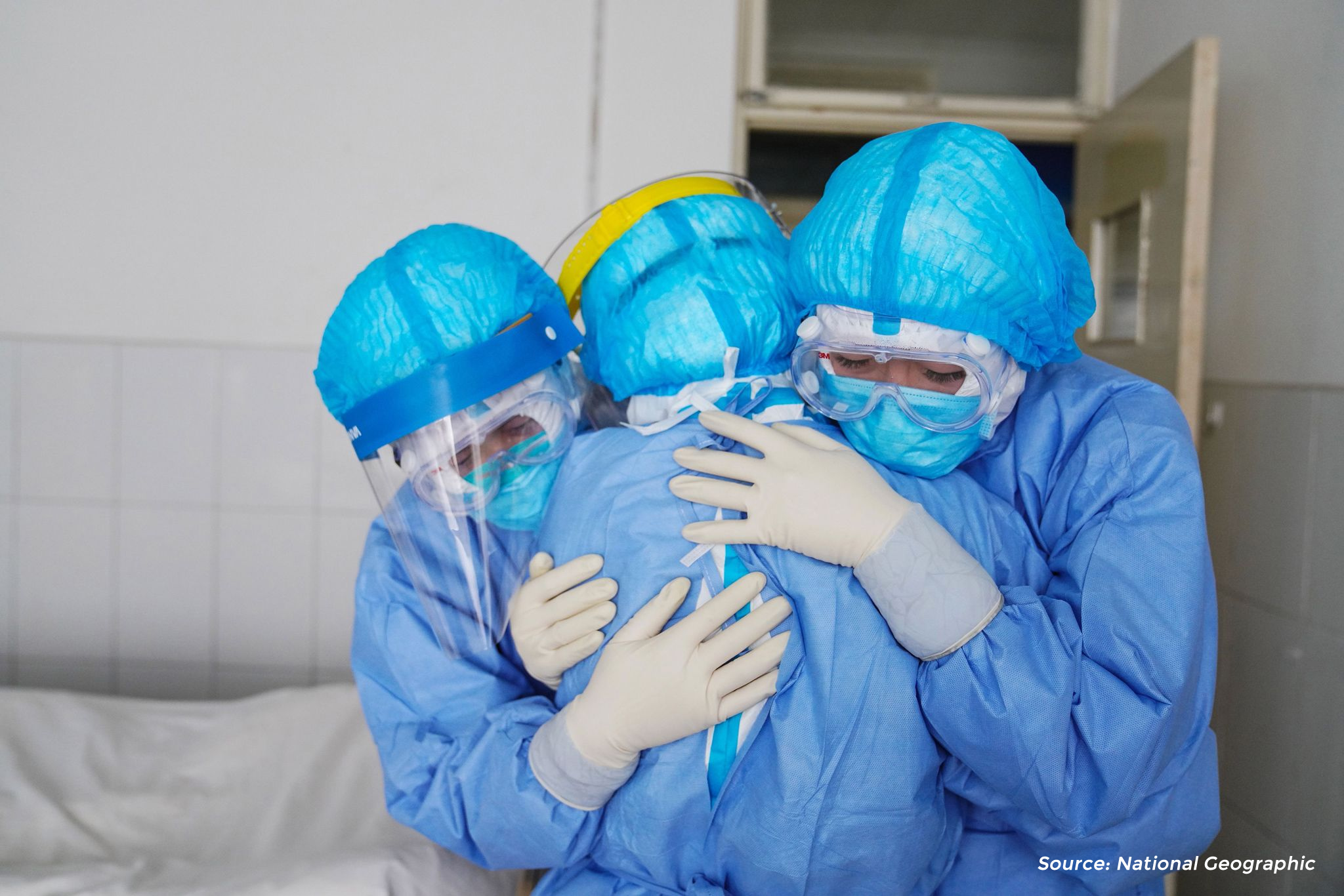 Schools around the world, including many in African states, are currently preparing to provide online instruction. However, we must contend that even the best and most well-intentioned efforts would mean that students suffer. In Africa, technology is at a low level of development, and students from low-income families and rural students are unlikely to have access to the technology necessary for online learning. We risk having most of the poverty-stricken, marginalized and refugee children in Africa left alone and in environments that are not at all ideal for education.
Besides, the technological deficiencies in Africa would suggest that not only that students generally learn less in online environments, compared with in person, but that disadvantaged students learn the least. This phenomenon is real even when online teachers have experience and training with online teaching. Under the current emergency, most teachers in Africa would not have any experience at all with this online approach. It can be a tough situation for everyone, but it is most likely to harm low-income and rural students. To compound this, we also risk having a massive dropout of students from the schools' system in Africa, with severe consequences from the resulting deficiency that would ensue in the shortage of the human capital that we have strived to build over the past sixty years in the continent. Therefore, African governments and their citizens must take extraordinary measures in the provision of the necessary resources to support new and innovative initiatives to ensure that learning continues and that we do not lose the momentum in the nick of time.
Africa already has a significant deficiency of teachers, with more than 19 million teachers needed to curb this deficit, according to UNESCO's Institute of Statistics. While teacher shortages are one thing, the quality of existing teachers is another. Despite this deficiency, the available teachers must heed the call to continue teaching to help their students. Schools in Africa might have to take emergency measures to require teachers to participate. This matter is not the only step to take. Schools should be well equipped with resources for online teaching to enhance their online teaching capacity, which can be useful beyond emergencies such as this (and in preparing for other possible future emergencies). Teachers must continue to be paid during school closures to allow economic stability during the crisis and make them remain in the profession. We also must consider that many families count on schools to feed and provide other services for children, so closing schools removes a lot more than just academic learning.
So here we are, marvelled as we can hardly understand the essentials for now, despite all the advances in science and technology. This shock is a wake-up call to change the world order for the betterment of humanity as this virus has known no borders. Therefore, cooperation in research and development for therapeutics and the development of a vaccine has now become imperative. The World must ensure the availability of vital medical supplies and equipment in sufficient quantities and help the less developed countries build capacities to handle the virus and future emergencies.