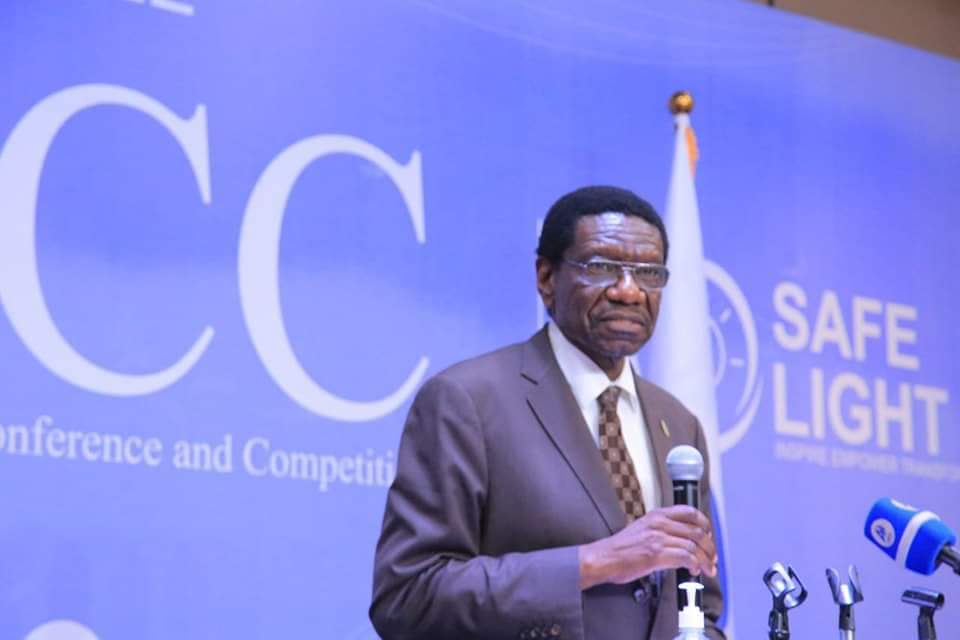 Keynote Speaker at the Youth leadership conference opening diplomatic dinner
Friday 26th August 2022 with Her Excellency Dr. Ergoge Tesfaye, Minister of Women and Social Affairs of the Federal Democratic Republic of Ethiopia.
I was honored and privileged to deliver a keynote address on Friday, 26 August 2022, at the Diplomatic Dinner Leadership Conference and Competition for Model United Nations Simulation Programme. Safe Light Initiative, in collaboration with the Ministry of Women and Social Affairs of the Federal Democratic Republic of Ethiopia, invited me to deliver the keynote address. It was a pleasure to exchange with H.E. Dr. Ergogo Tesfaye, Minister of Women and Social Affairs, H.E. Ambassador Henk Jan Bakkar, Ambassador of the Kingdom of the Netherlands, H.E. Ambassador Dina Mufti, Director-General of Public Diplomacy at the Ethiopian Ministry of Foreign Affairs, Ministers and several distinguished guests and youths from Ethiopia and other countries.
The Leadership Conference and Competition on U.N. Simulation is an event organized to allow the youth to experience leadership and diplomacy firsthand through a simulation where they represent countries and discuss real-world issues while trying to come up with solutions that have the best interest of all countries involved. The event had panel discussions with ministers and ambassadors who shared their views on how the youth should approach diplomacy and develop a leadership mindset.
My keynote speech focused on the theme of the African Union's Agenda 2063 and how this Agenda must enhance youth development on the continent.
My address highlighted the several youth development policies and programs developed by the African Union at the continental level to ensure the continent benefits from its demographic dividend. These include the African Youth Charter, Youth Decade Plan of Action, and the Malabo Decision on Youth Empowerment, all implemented through various African Union Agenda 2063 programs.
I intimated to the conference how the African Union came into being at a time of significant change in the world order, with African leaders struggling to keep up with current affairs. The Heads of State of the members of the African Union finally decided that Africa needed a plan to make the continent the global player they believed it could be. As a result, they created Agenda 2063, whose goals are to transform the continent's nations into democratic, peaceful, and innovative powerhouses that will aim to be global players in the next 50 years from May 2013.
I also spoke about Agenda 2063's Seven Aspirations that make up a key to Africa's future on the world stage, particularly at its inception in 2013. Nine years on, Africa's five regions are still working towards completing all of their aspirations, and some areas have had more success with some aspirations than others. However, some progress has been made, while there is still much more.
My organization, CAFOR, supports Agenda 2063's call to action in the following areas:  Catalyzing education and skills revolution and actively promoting science, technology, research, and innovation, to build knowledge, human capital capabilities, and skills to drive innovation. 
In 2013, H.E. Dr. Nkosazana Dlamini-Zuma, the then Chairperson of the African Union Commission, summed up an answer in response to why the leaders chose the 50 years in the following words:
"What makes us so confident that Africa's time has arrived and that we can achieve our dream within 50 years, or even less? Six of the World's ten fastest-growing economies are African, and the continent has been growing at an average of 5% per annum for over a decade, despite the global financial and economic crisis. We have a growing, vibrant, resourceful, and youthful population equipped with critical skills that would be necessary to drive Africa's transformation."
I told the young people at the Conference that Agenda 2063 is rooted in pan-Africanism and the African Renaissance and provides a robust framework for addressing past injustices and recognizing the 21st century as the African century. I also explained that this Agenda is a flexible instrument and a living document to be adjusted according to the exigencies of the time. The vision of Agenda 2063 is that Africa will become a prosperous continent with high-quality growth that creates employment opportunities for all, especially women and youth. Through this vision, sound policies and outstanding infrastructure will push Africa's transformation by enhancing the conditions for private sector development and heightening investment, entrepreneurship, and micro, small and medium enterprises.
I noted how this change would entail shifting the sources of economic growth and opportunity to encourage higher productivity, resulting in sustained and inclusive economic growth. The Agenda requests strong leadership, as any successful transformation requires visionary and determined leadership.
With incredibly high stakes for the realization of this vision, Agenda 2063 demands that Africa invests in skills, science, technology, engineering, and mathematics so that the people of Africa can drive the continent's development. The goal of Agenda 2063 is to fully realize Africa's ambition to be a stable, integrated, and prosperous continent with competitive, diversified, and growing economies participating fully in global trade and investment.
I told the audience that the African continent must aspire to become a future growth pole and an emerging global market. Agenda 2063, while seizing all available opportunities, underlines that success depends on the unity of purpose, transparency, placing citizens first, sound governance, and willingness and capability to assess performance and correct mistakes timely.