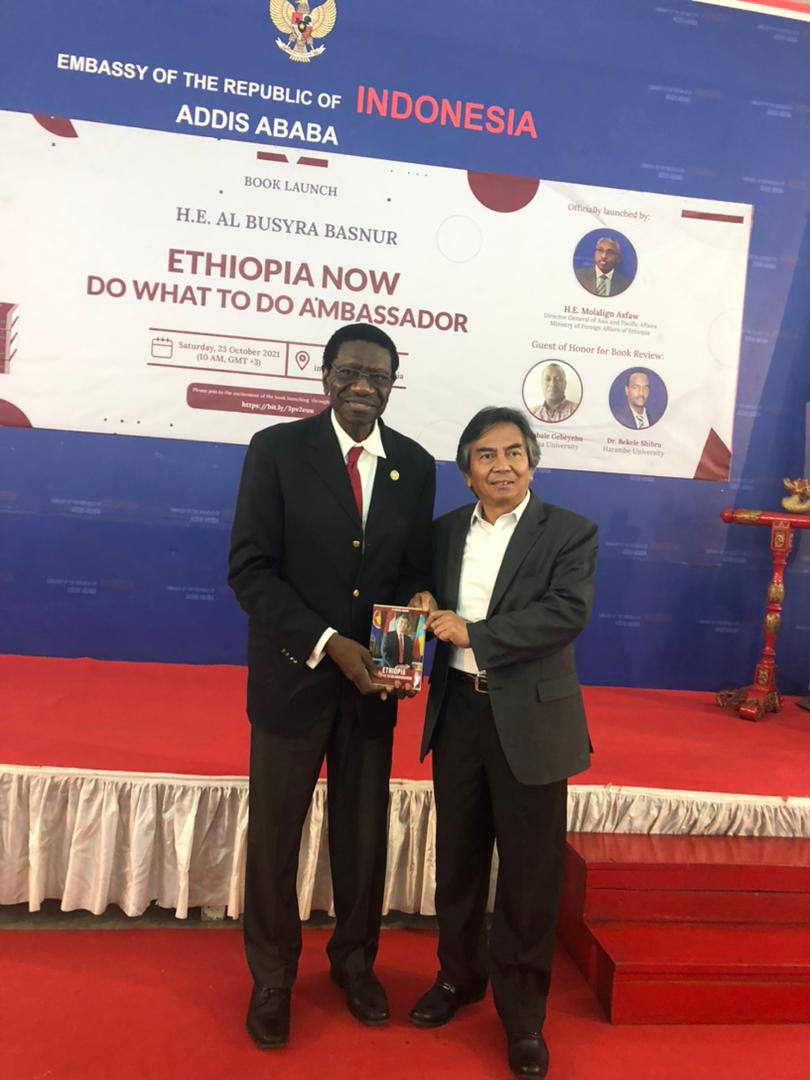 Following the Africa-Asia Youth Forum held in Addis Ababa from 28 – 30 July 2022, H.E Ambassador Al Busyra Basnur, Ambassador of Indonesia to Ethiopia and Permanent Representative to the African Union, invited a cross-section of the participants to have lunch with him in his residence in Addis Ababa.  It was an honor to attend this event, and the Ambassador presented each participant with his newly launched book entitled: Ethiopia – Do what to do Ambassador.
I take this opportunity to thank His Excellency for the kind hospitality accorded to us at his residence and for presenting us with his new and fascinating book.
We look forward to furthering cooperation with Indonesia.