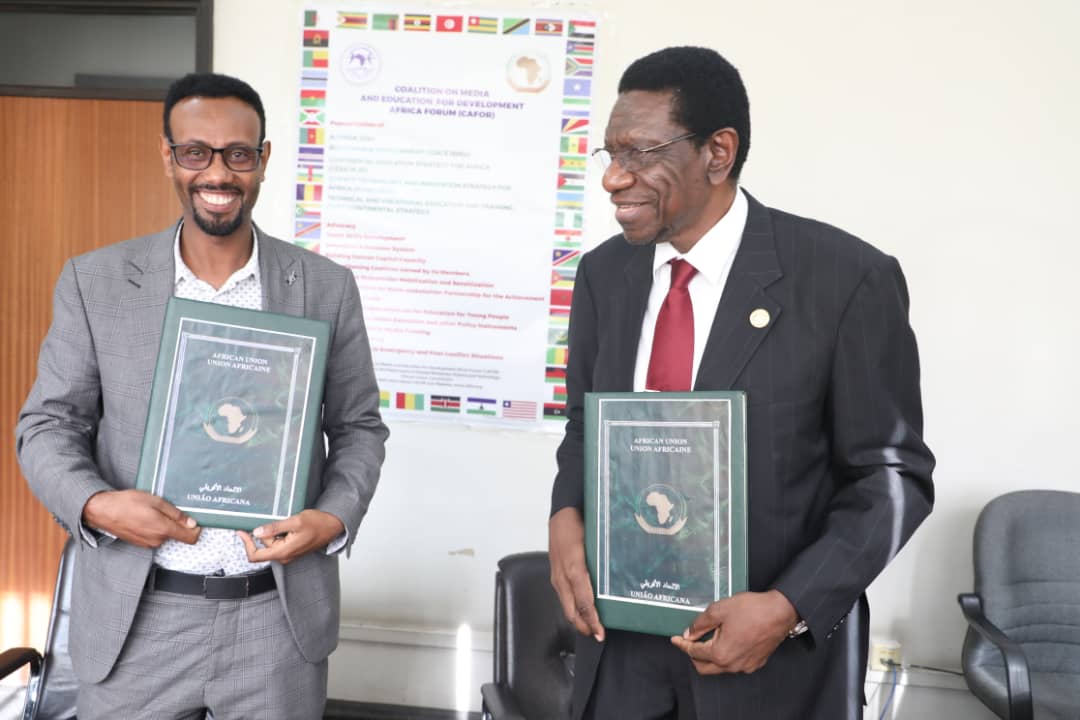 On Friday, July 15, 2022, we at CAFOR were pleased to enter through a Memorandum of Understanding into a new agreement with O-YES Global Foundation (O-YES), a youth-led, non-profit, and Non-Government global organization founded to support and empower youth by designing and implementing youth-focused development programs and initiatives in partnership with local communities, governments, international organizations and other stakeholders that are working or willing to work for the causes of youth at all levels.
Collaborating with partners worldwide, O-YES has invested in ensuring that youth are educated and develop the leadership, entrepreneurship, technical, and life skills to earn a livelihood. Whether landing a first job, growing a business, or driving social change, every young person deserves the opportunity to realize their full potential. Rooted in the belief of youth as problem-solvers, change-makers, and leaders, O-YES, in their initiatives, work as catalysts for change. O-Yes involves young people directly implementing the core activities that build their skills, enabling them to become self-reliant and sustainable people in community service and development.
CAFOR is always delighted to put issues concerning young people in Africa at the forefront of its activities and will continue to work closely with all youth-led organizations in the African continent to promote youth development and ensure that young people in the continent assume their rightful place in African society and play their leading role in the development of the African continent.
CAFOR will work closely with the O-YES Global Foundation to develop and work on specific activities, projects, or programs to be implemented in a spirit of cooperation and shared commitment to further the empowerment and development of the community, particularly youth across the continent.
CAFOR  take this opportunity to congratulate the Executive Director of the O-YES Foundation, Mr. Kemal Abdela, for the significant initiatives his foundation is undertaking now on behalf of Africa's youths.