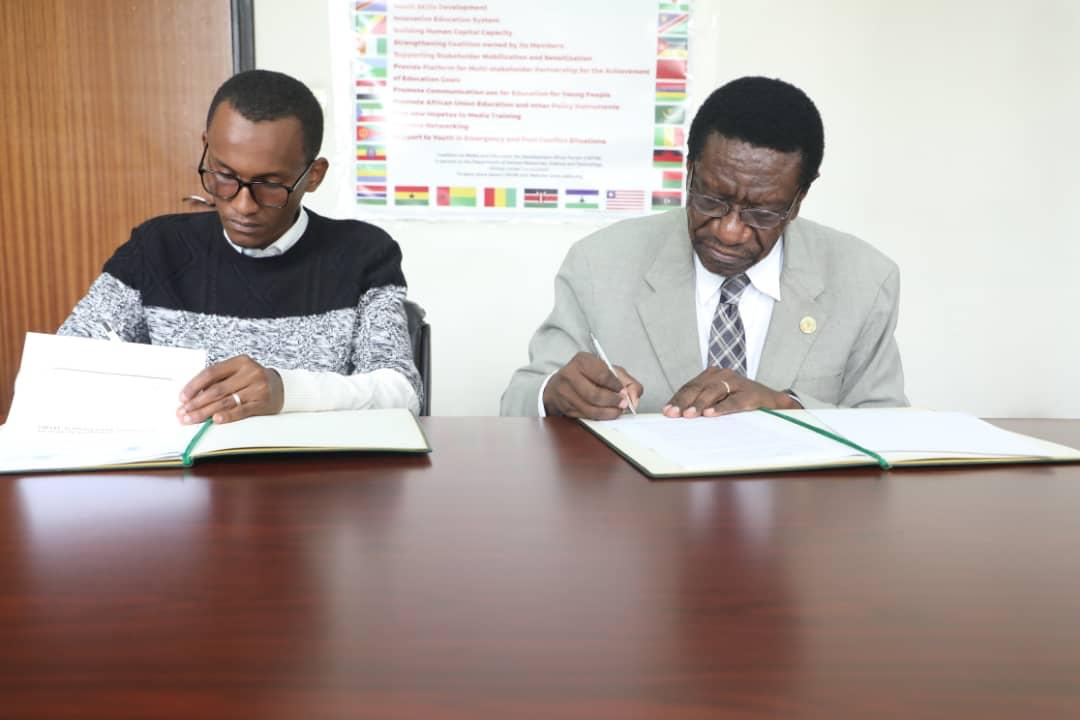 On this day, July 22, 2022, our Executive Director, Dr. Lawalley Cole, was delighted to receive in his office at the African Union Commission Headquarters in Addis Ababa, Mr. Fuad Gena, the Director-General of the Africa Youth Development and Excellence Center (AYDEC) with whom he signed a Memorandum of Understanding that would enable the two entities to work together, assist and support each other and collaborate in projects that will mutually benefit young people in Ethiopia and more broadly the African continent. CAFOR and AYDEC will establish a unique collaboration and explore opportunities to develop, support, and enrich the youth and community in the fields that will benefit both parties during the next five years.
AYDEC represents a community of young Africans from across the globe passionate about and committed to the sustainable development of the continent by empowering and enhancing the potential of its young people through training and development, entrepreneurship support programs, increased participation in governance, leadership and policy processes; science, technology, research, and innovation, facilitating sustainable strategic partnership among youth-led organizations (both For-Profit and Non-Profit) to drive the growth and development of the African Continent focusing mainly on its young people.
AYDEC also seeks to offer young people opportunities to develop and build their capacities in science, technology, research, and innovation and participate in democratic, social, and economic development processes. AYDEC's mandate is to carry out a program of work in youth excellence, development, and empowerment that is closely linked to poverty reduction and sustainable economic growth and in line with national poverty reduction plans and the development goals of AYDEC.
Once again, CAFOR's Executive Director, Dr. Lawalley Cole, expressed CAFOR's principle of prioritizing working with youth-led organizations such as AYDEC and assured Mr. Fuad Gena that CAFOR would do its utmost to ensure that the terms agreed upon in this MOU are fulfilled. The Executive Director also noted CAFOR's commitment to undertaking and strengthening advocacy and lobbying and promoting partnership and networking for education and skills development for African Youth.